Which Size Mattress Do I Need?
It's a fair question. There's a lot to consider and making the wrong decision could lead to nights of discomfort. But don't worry. SomosBeds is here to help.
Whether you prefer a twin, a king, or something in-between, it's important to find a mattress that fits your individualized sleeping needs. Although comparing mattress sizes might feel overwhelming, you'll spend a third of your life sleeping, so we want to make sure you find the right size mattress for your life and your circumstances.
Mattresses are a long-term investment, so you need to consider not only what you want now, but what you think will be a good fit for you years from now. We can help answer any questions you might have and will patiently work with you to guide you to the mattress of your dreams.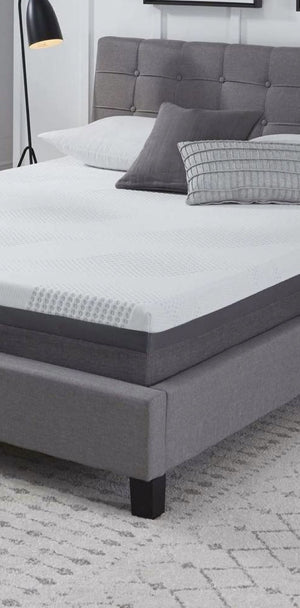 THERE'S A SOMOSBEDS FOR YOU
Shop Mattresses
SomosBeds mattresses are crafted with quality materials, made to last, and priced so that everyone can afford a good night's sleep.
Shop now
What are the Different Mattress Sizes?
When choosing a mattress, consider the size of your room, how much furniture you have, how tall you are, whether you sleep with a partner or not. All of these factors come into play when choosing which size mattress you need and which is best for your life now and in the future.
Twin
A great option for children and adults alike, twin-size mattresses are 38 inches wide and 75 inches long. Slim and compact sleeping options for anyone on the smaller side or anyone living in a smaller space, twin mattresses free up floor space for more furniture and larger items.
Twin XL
Typically found in college dorms, twin XL mattresses are 5 inches longer than their standard twin-sized counterpart, coming in at 38 inches wide and 80 inches long. The same length as a king, this makes them ideal for taller individuals or anyone who likes a little extra leg space.
Full
Full mattresses are 54 inches wide and 75 inches long — six inches slimmer and five inches shorter than queen mattresses. In most places, a full-size mattress costs less than a queen but still offers plenty of room for a single sleeper to spread out and enjoy since they are so similar in size.
Queen
60 inches wide and 80 inches long, queen mattresses are perfectly suited for smaller master bedrooms, guest rooms, or any relatively spacious bedroom. Since a queen-size mattress costs less than a king but still sleeps two comfortably, it's no wonder they are the most popular sized mattresses in America.
King
While a king-size mattress may cost the most out of the popular mattress sizes, you get the most bed for it. 76 inches wide and 80 inches long, they have all the room you need to spread out, toss and turn, and still make room for any pets, partners, or children. If you like space and your bedroom is big enough, consider sleeping like a king.
California King
Originally created for tall sleepers whose feet hang off the end of a standard king, California King-sized mattresses trade 4 inches of width from a standard king for 4 inches of length, coming in at a total of 72 inches wide by 84 inches long. Spacious, comfortable for couples, a California king may just be the adaptable bed you've been looking for.